8th Asia Pacific Conference on Exercise and Sports Science 2017
Symposium Speaker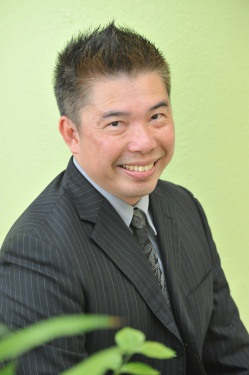 Name:Professor Michael Chia, PhD.
Position:Professor of Paediatric Exercise Physiology
Address:National Institute of Education, Nanyang Technological University, SINGAPORE
Contact:This email address is being protected from spambots. You need JavaScript enabled to view it.
Professor Michael Chiais Dean for Faculty Affairs at the NIE Singapore and on editorial boards of 32 internationally recognized peer-reviewed journals in sport, medicine, physical education and youth development. He delivered addresses of exercise and sport, physical education, inactivity, obesity, and fitness in youthto international audiences in Japan, Switzerland, Malaysia, Taiwan, China, Netherlands and the United Kingdom. Apart from his more than 130 research publications, with more than 70% lead or corresponding authorship in books, chapters, monographs and journal papers on physical education, sport, physical inactivity and health of youth, Professor Michael Chia also contributed advisories and co-authored national guidelines for Physical Activity for Youth and Adult and international guidelines for Youth Sport Development (International Olympic Council Medical Commission, 2015). Professor Michael Chia was a recipient of teaching, research and service awards from his university and from international organizations. As a member of the NIE Senior Management and he assists the Director of NIE in leading the Institute in the accomplishment of its strategic mission. Professor Michael Chia was elected to represent the NIE on the University Senate in 2012-2014 and again from 2014- 2016, where he served as the Chairman for University Development.  He is a board director of the Singapore Sports School, chairman of the research ethics committee for Sport Singapore and vice-chairman of Beacon Primary School, the designated Future School at the primary level of the Ministry of Education in Singapore. He received invitations to be Visiting Professor in universities in Canada, Japan, Israel, Taiwan, Portugal and the United Kingdom. The NIE Singapore is situated 14th in the world for education and NTU Singapore is ranked 1st for universities under 50 years old by QS World University Rankings 2016.
The efficacy of interrupting prolonged sitting at academic conferences by the use of 'just-in-time' prompts
Emergent global evidence suggest that uninterrupted sedentary behaviours like sitting is independently associated with increased risks of metabolic conditions such as impaired glucose metabolism, type II diabetes and obesity-associated conditions that are a serious threat to lifespan. Some research suggests that breaking up prolonged sitting (e.g. standing or stretching) helps ameliorate the situation in the near and longer term. The use of visual cues or reminders is effective in encouraging of stair-climbing and also in some cases of reducing sitting behaviours at work. The use of 'just-in-time' (JIT) visual cues to reduce prolonged sitting at academic conferences remain explored. As conferences are places where there is much sitting for most parts of the day and conferences are typically two to three days' in duration, the use of JIT prompts may help reduce the deleterious effects of prolonged sitting at international conferences, which could also have positive 'spill-over' effects and impact when the delegates return to their normal work routines. The efficacy of JIT prompts were investigated at two international conferences across two countries (Singapore & Malaysia). The data collected in 2015 will be presented and discussed as will directions for future research..
---